We all know Australia is the driest inhabited continent. We all know that Australia has been gradually drying and becoming hotter over thousands of years and that the trend continues today.
In Australia's drying, warming climate – and in other low rainfall areas – it makes sense to consider gardening methods best suited to the conditions. Several effective methods are available and have been drawn together under the heading of Water-wise Gardening methods.
Getting to know these methods will help you :
– plan or modify your garden
– prepare and manage your soil type/s
– select suitable plants – especially Australian native plants – suited to your garden
– group plants in ways which protect other plants and gain full benefit from the available water
– create the most effective mini-habitat for your garden
– attract local birds and small wildlife to your garden
– and provide you with the enjoyment and satisfaction of developing your garden and seeing it prosper over time.
This is a wide-ranging topic and there are many different methods and ideas to choose from as you think about your garden and discover the methods best suited to your area. We will add more information and specific hints over time – so please revisit this page now and again.
For now, you may find the following link can provide a good starting point. This link will take you to a list of further links with tips for water-wise gardening for different situations. A click on the "AUDIENCE" option will allow you to select your particular situation.
http://www.watercorporation.com.au/home/search-results?searchStr=Waterwise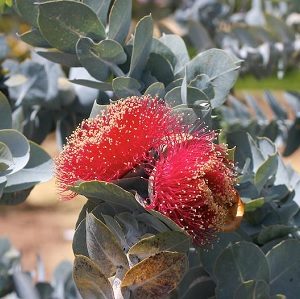 While stocks last or until offer is withdrawn