Salt in soils – whether agricultural soils or home garden soils – is a major issue in many coastal and near coastal areas and in some of the dry land areas of the world. Soils in many parts of Australia are affected by salt to the extent that some plants can struggle to grow or if they grow they will not really thrive.
The home gardener can do a few things to correct this situation or choose plants that are better suited to their particular soil, however this requires a little knowledge.
The following Garden Notes produced by the Western Australian Department of Agriculture and Food explain the causes of salinity in home garden soils, the damage it can cause to plants and some suggestions on how to treat the problem and improve garden soils.
We offer these links in order to connect our visitors and customers to an extended range of knowledge and guidance in gardening generally, especially where that will support the growing of Australian wildflowers.
https://www.agric.wa.gov.au/minimising-salt-damage  and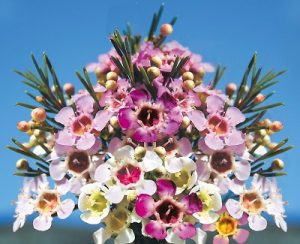 While stocks last or until offer is withdrawn