Within Australia: Our seed packets can be safely transported from Western Australia (our home location) to any of the States and Territories of mainland Australia – and I include Tasmania in "mainland" Australia. No import restrictions apply in that case.
To Countries Outside Australia: Some countries impose restrictions on the importation of viable plant material. To ensure that your purchase of seeds from Australian Wildflower Seeds is as trouble free as possible we recommend that you check the import regulations of your country, relating to Australian seeds.
We cannot know the import regulations of all the 200+ countries in the world or changes to those regulations that may occur at any time in any of those countries.
At all times it remains the responsibility of the purchaser to check the import regulations of the destination country.
Souvenir Quantities: To the best of our knowledge our small packets of seeds sealed in foil sachets are permitted entry to most countries in "souvenir quantities". However some countries do have more strict rules.
New Zealand has strict controls on the entry of seeds, in small or large quantities. We have checked all our seed types against the Permitted List maintained by the NZ Ministry of Agriculture and Fisheries and at that time ALL of our seed species were permitted entry. However, just occasionally, we receive a letter from a NZ traveller advising that NZ Customs confiscated some packets of our seeds.
We advise all travellers wishing to take our seeds into New Zealand to declare the seeds and ask the official to check the species name on the front of the packet against the Permitted List. Mail Order customers should check the MAF regulations prior to placing a firm order.
United States of America: Many people take our seeds into the USA without incident. However, since 2007 a small handful of travellers have advised us of a difficulty on their return to the USA with our seeds. Our check of available on-line regulations for the USA showed that regulations in the USA seem to vary from State to State and species to species. Travellers entering the USA with our seeds are advised to check carefully the regulations for their port of entry and their destination State and the particular seed species. Mail order customers should do the same prior to placing a firm order.
It is the responsibility of the customer to to ascertain the conditions applying in their home country or State. Australian Wildflower Seeds can accept no responsibility for seeds delayed or impounded due to a breach of your country's regulations.
The Australian Department of Agriculture provides a comprehensive database of the documentation required by most countries, which can be found at http://www.agriculture.gov.au/export/plants-plant-products . Please note that while this database is updated regularly, it may not include all of the latest changes to import requirements for your country.
Bulk Seed for Destinations Outside Australia: If required, we can obtain Australian Wildflower Seeds in bulk amounts, depending on seasonal availability. Please use email contact for this, if you require seeds in bulk.
Various countries may require a Phytosanitary Inspection Certificate and/or an Import Permit to accompany the seed consignment.
Where it is required by the destination country a Phytosanitary Certificate should be requested when ordering bulk seeds. A fee will apply which may vary according to the type and number of inspections required, the source of the seeds and the number of seed species involved.
We will forward a pro-forma invoice showing all costs, including the Phytosanitary Certificate fee, for you to consider. Upon receiving a confirmed order with payment we will obtain the seed and all required certificates and dispatch the seed to you by your preferred method of freight.
Should you require an Import Permit for your country you will need to obtain this from your local authorities and provide a copy to us before we can dispatch the seeds. Once again, please note, it is the purchaser's responsibility to determine the documentation required and advise us.
If you are unsure you should contact the relevant government authority in the destination country for an official check of the current requirements.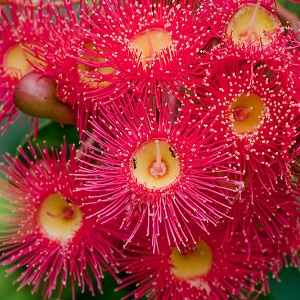 While stocks last or until offer is withdrawn